Cirque du Slay
Hosted by Idiosyncrasy Performance Artist Collective
Sunday, October 27, 2019
Location: Aradia Fitness, Cary, NC
Workshops: Noon- 5 pm
Show: Doors open 7 pm, Show at 7:30 pm
Cirque du Slay is an event produced by Lisa Allred Dance and Idiosyncrasy Performance Artist Collective held in October in Cary, NC. The first annual Cirque du Slay will be on Sunday, October 27th. Between noon and 5 pm, each member of Idiosyncrasy will present a 50 minute workshop. At 7:30 pm the doors will re-open for a hauntingly beautiful and sometimes terrifying by-invitation-only show presenting the best performance artists in the Triangle.
Workshop Schedule:
12:00 Introduction to Bellydance with Lisa
1:00 Pole Dance Inspired Floor Work with Liz
2:00 Absolute Beginner Poi Spinning with Asyia
3:00 Introduction to Burlesque with Tallulah
4:00 A Drag Queen's Do and Don't of Stage Makeup with Kellyanne
A Special Thanks to Our Sponsors!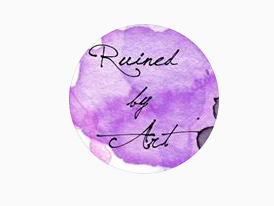 Lisa Allred
Lisa is a Bellydance instructor and performer, who is a Director of the Internationally known troupe, Dayanisma. She teaches weekly classes at World In Motion Dance. The idea for the Idiosyncrasy Performance Artist Collective emerged as Lisa took an inventory of what unique skills she brings to Bellydance. As a lifelong social worker, her strength is bringing people together and creating community. She has worked on leadership teams, helping produce local and international events for the Bellydance community but Cirque du Slay is her first endeavor as a primary producer. She is delighted to be partnering with such talented performers and teachers.
Lisa will be teaching Introduction to Bellydance, a workshop focused on basic isolation skills and short combos that any style performer can add to their act.
*Exercise clothes are good for this workshop. If you have a hip scarf, bring it, or we will have them to borrow.
Tallulah Bordeaux
A Bellydance and burlesque instructor and performer, Tallulah Bordeaux has been dancing her way across the south east and shimmying her way into people's hearts for almost 20 years. She is the producer of Blue Zone Burlesque, a Burlesque variety show in Chapel Hill, NC. Shared community, body positivity and personal expression are the elements that drew her to Burlesque and Belly Dance.
Tallulah will be teaching an Introduction to Burlesque, a workshop celebrating finding your voice on stage and refining moves to improve your dance.
*Exercise clothes are perfect for this workshop.
Kellyanne Lee
Kellyanne is a local Raleigh queen looking to make the world a better place through drag while providing laughter, smiles, and general escape from life. She has been doing drag since 2018 and can be seen locally at Flex and performing with Magnolias and Ducttape.
Kellyanne will be teaching A Drag Queen's Do and Don't of Stage Make-up. She will be demonstrating the use of foundation, contour and highlight. We are holding this workshop at the end of the day so that you can use your new make-up skills for the show that evening.
*Please bring foundation, contour, highlight, brushes and or sponges.
Asyia
Asyia fills your world with images from the Orient and the fusion of modern international dance: assorted themed costumes, glitter, & a radiance of colors. Her sharp, controlled muscular movements, layering, keen musical awareness, and vivacious enthusiasm for the art of dance shine each time she performs. She regularly performs with Imagine Circus and Mesmerizing Arts.
She will be teaching, Absolute Beginner Spinning with Poi. Poi are balls which are attached by rope and spun around the body to create artistic geometric patterns. The origins can be traced back to several cultures from the Maori to the Argentine cowboys to the Chinese monks. Today, poi are commonly known as fire spinning in the flow arts. This class will teach basic techniques and several tricks to get started, as well as introduce regional events & gatherings. Absolutely no previous experience is required.
*Please wear comfortable clothing which will not interfere with poi spinning (fringe, bell sleeves, etc). Regular dance, gym or yoga clothing is recommended.
Will will have a few sets of Poi to borrow, but suggest purchasing inexpensive Poi and bringing them to the workshop.
Liz Adora Waddell
Liz Adora Waddell is excited to share her love of Pole Dancing with the Performing Artist Collective! She is a pole dance instructor at Aradia Fitness Cary and spends as much time as possible upside down. Liz is also a Doctor of Physical Therapy who works with dancers and athletes to keep their bodies in tip top performance condition. She is the owner of Art of Movement Physical Therapy in downtown Cary.
Liz will be teaching Pole Dance-inspired Floorwork. Floor-based movement is a common component of pole dance performance that contrasts the height achieved on the pole. In this workshop, we will explore the use of gravity and momentum to create fluid movement that enables the body to move on the floor with ease.
*As we will be dancing on the floor, you will be most comfortable in clothing that covers the shoulders and thighs. Knee pads recommended, but not required.